Bridget Clapham
...keeping your SUCCESS in mind!
Study and Exam Success
Achieving Success Without the Stress
"Thousands of pupils are suffering from unprecedented levels of exam stress according to experts dealing with the fallout from the UK's testing culture"
Guardian May 2007
Having been a Student, a Teacher, a University Lecturer, a Coach and now being the mother of an A level student and an Undergraduate, helping students to success is another positive aspect of my work. I have worked with hundreds of students teaching and coaching them in the Habits of Exam Success.
Our children are the most tested in Europe and each year the health and success of many students is affected because their ability to study and perform in exams is affected negatively by stress.
My sessions focus on building study and exam skills and managing the pressure of study and exams.
I work on a one to one or sometimes on a small group basis with motivated students who want to learn and develop the Four Habits of Exam Success: teaching them the tools and techniques to build confidence and to stay calm and focused throughout study and exams.
Whether you are a student or have a child preparing for Common Entrance Exams, GCSE's, A Levels, Baccalaureate, I can help them to build confidence and successful study and exam habits.
I also work with teachers so that they can help their students build the habits of exam success.
I also work with teachers so that they can help their students build the habits of exam success.
Email or call to talk about how Bridget can help you as a student or teacher, your child, or your school, to develop the habits of exam success.

Hey! Just to let you know I did the final exam just now and am so happy I canít believe it! After all that time I can finally start making plans! Just wanted to say thank you so much for helping me see the options available and teaching me to be more aware of how to control my state of mind. I feel much more content with myself knowing that I have control and can choose what I want to be. Speak to you soon and hope you keep helping people make a difference!

University student.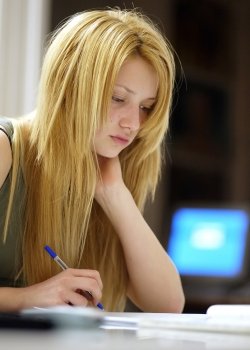 Dear Bridget, Thank you so much for what you did for Tom. Your sessions with him were marvellous, full of fun, relaxing and very empowering. He went into the exam happy, smiling and confident. He is absolutely convinced that his time with you made a huge difference and contributed to his success and for that we are truly grateful.

Parents of a boy who passed his common entrance exam and gained a place at his chosen school.

This has changed the way I feel about my exams. Now I am more positive and a lot more confident. I have some great techniques that will help me to be the best I can be!

GCSE student

Now I know how to feel more confident and believe in myself. Please teach our teachers how to teach us this!

A level student.

I now feel I can shrug off set backs as they are just that - speed humps to get over as I speed towards success!

University student.

I can keep control of my state much better now and as my goals become clearer and more attainable, I know Ií m going to succeed at what I choose to do.

University student.
require("inc_signup_box.htm"); ?>

Follow me on Twitter.com/bridgetclapham


See me on
Instagram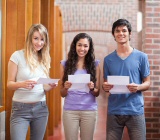 "This has helped my confidence so much - now I have a way forward!
Thank you"
GCSE student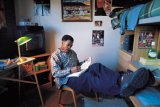 "Now I know how to get success without the stress. Great!"
AS Level student