Bridget Clapham
...keeping your SUCCESS in mind!
Success in Business
For You, Your Team and Your Organisation
For 10 years I have been working with corporate clients on achieving happiness and success at work.
I work with individuals and teams through programmes of 1:1 coaching and training programmes to develop high levels of performance and enjoyment at work.
Specialist areas:
Improving performance - individual and team
Leadership and management development
Team development
Emotional Intelligence for enhanced Success and Wellbeing
Mindfulness at Work
Managing change
Improving work life balance
Wellbeing at work
Stress management
Delivering presentations and public speaking with confidence
Confidently working with the media
Enhancing the quality of effective communication within organisations
Managing and resolving conflict situations successfully
Advanced communication and interpersonal skills in business
Communicating assertively with managers, peers and teams
Coaching for managers at introductory and mastery levels
The best way to understand what I do is to hear from a client so at this point I hand you over!
Business focus - Bridget focuses on the business results and subsequent interventions that will deliver value to the business. This includes being able to take a holistic view of the various supports which need to be in place to make any interventions fully effective. Bridget is very capable of taking a desired business outcome and designing; delivering and following up on the appropriate development interventions to deliver that outcome.
Customisation - Bridget always ensures that her programmes meet the real needs of her customer groups. This means that she holds the business outcomes in mind, but also works at an individual level with her customers to ensure that every individual takes away something of value to them
Interpersonal style - Bridget has a very warm and caring style which comes across in her dealings with people. The people who work with her genuinely feel that she is there to support them and cares about them as an individual. Because of this Bridget is capable of working with a wide range of people from Directors through to shop-floor workers.
Coaching and change management - Bridget has an impressive repertoire of skills and techniques which support coaching and rapid change. I feel that this is a unique strength. She is also an excellent facilitator in both small and larger groups
Part of the team - Bridget has always worked closely with the internal development team to ensure that what she does is integrated and to appear as part of 'one team' to our customer groups
Gwendoline Tregunno
Human Resources Development
Boehringer Ingelheim UK
Email or call to discuss how working with Bridget can enhance success for you as a manager, your team and your organisation.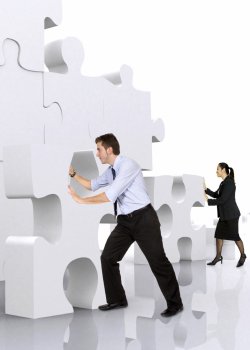 Corporate and public sector clients in recent years include:
Tesco
Nokia
Glaxo-Smith Kline
Zurich
Nationwide
Natwest
Accor
Sacla UK
The Magistrates Service
Boehringer-Ingelheim
Dupont
Volvo
AXA Financial Services
Birmingham Midshire's Building Society
Government Beacon and Leading Edge Schools
The National Health Service
GP Registrar Programmes
Acuity Doctor Ltd
Royal Bank of Scotland
Cancer Research UK
HM Government, The Cabinet Office

Follow me on Twitter.com/bridgetclapham


See me on
Instagram
"...I'm a big fan of Bridget! She's risen to every challenge I've asked from her ...and effects positive change on a 1:1 basis & in group work.

Put simply ... she does what she says on the tin ... and as a fee-paying customer, I can't ask for more than that!"
Simon Woolnough
Former Head of Sales Training, Area Sales Manager, AXA Life
Bridget designed and ran the " Balancing Performance and Pressure at Work" programme over two years within CRUK. The programme gave managers and staff from throughout the charity, ways to manage themselves more resourcefully to cope with pressure and prevent harmful stress. Comments were that the programme that she ran was useful, applicable, relevant, fun, positive, empowering and for some, life changing. Thank you!!!
Learning and Development Manager Cancer Research UK