Bridget Clapham
...keeping your SUCCESS in mind!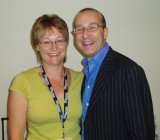 Bridget Clapham is a very professional practitioner. She uses high level skills in NLP and Coaching and has a talent for enabling people to make positive changes in their personal and professional lives.

Paul Mckenna
"...Iím a big fan of Bridget! She's risen to every challenge Iíve asked from her ...and effects positive change on a 1:1 basis & in group work.

Put simply ... she does what she says on the tin ... and as a fee-paying customer, I canít ask for more than that!"
Simon Woolnough
Former Head of Sales Training, Area Sales Manager, AXA Life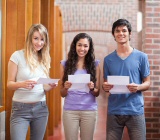 "This has helped my confidence so much - now I have a way forward!
Thank you"
GCSE student