Bridget Clapham
...keeping your SUCCESS in mind!
Success with Personal Change
Are you ready to make a positive change?
I am constantly inspired and excited by the powerful changes that my clients achieve and celebrate.
"This life changing experience has helped me no end in turning my life around, I now plan for and have more enjoyment in my life and happiness has returned."
So, if there is a change that you are ready for and want to make, anxiety, fear or panic to overcome, a phobia to banish, a habit to change, weight to lose, confidence to build and develop for a happier and brighter future, email or call now to discuss moving forward.
I am proud to have studied with and work with people who are leaders in the field of personal change. (Dr Richard Bandler co creator of NLP, Paul McKenna, John La Valle, Michael Neill, amongst others) I share their belief that human beings are full of potential for great things - we are learning more, all the time about how to access and nurture it!
I have worked with Paul Mckenna over several years and both Paul and his team refer many clients to me.
Using and combining tools from the fields of NLP and Coaching I work with people to identify clearly and positively the changes that they want to make and then to move forward and make the changes as quickly and easily as is humanly possible.
"In 3 sessions, Bridget literally turned my life around, from a very negative and largely unhappy person with little confidence, to someone with a much happier outlook on life, a completely different way of seeing things, much more confidence, and increasing daily...
Before working with Bridget, I would have seriously struggled to imagine writing these words about the change in myself. It was a nice thought, but it didn't seem possible, and this is just a sample of what Bridget has helped me achieve.
Bridget's warm personality compliments her working methods beautifully. You are guaranteed a great time when you work with Bridget. It's also the best financial investment I've ever made."

SJ
Some clients want to overcome an isolated fear or phobia such as flying or build confidence generally or for something specific such as improving performance in public speaking or achieving excellence in their sport for example.
In addition, some clients come to me with a range of problems, some having had many types of therapy, sometimes over a period of many years and worked with Drs, Psychologists, Psychotherapists, Hypnotherapists and others. Using a tailored approach and working well together and usually within a timeframe of 2-4 sessions positive changes are achieved.
"You have given me more in 3 sessions than any other Doctor, Psychologist, Counsellor or the copious self help books I have ever bought over the years!!"
"It's been absolutely fantastic working with you and I would have no hesitation in recommending you – in fact having battled my life with depression and being generally an unhappy sort of person, I cant thank you enough for everything that you have put in place for me in getting both my mind and life back on track – all without medication."
"Anybody struggling with their mind, depression etc need to see you first – as you are the only person who has looked at the underlying problem and put me back on track."
There is, as I say to clients, sadly (!) no magic wand, people need to be ready and to really want to make the changes they seek. Then, we get started!!!!
Change happens as a result of both of us enjoying working together using skills, and expertise, combined with a strong sense of curiosity and determination for success!
"What would you change about yourself, right now, if you knew you could only succeed?"
When would now be a good time to make a change? Email or call Bridget on 07703 552174 to talk about moving forward.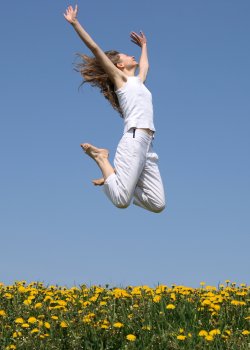 The best thing about lots of the past is that it is over and the best thing about the future is that it is coming and…you get to shape it!

Dr Richard Bandler

Follow me on Twitter.com/bridgetclapham


See me on
Instagram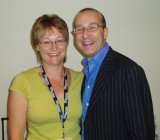 Bridget Clapham is a very professional practitioner. She uses high level skills in NLP and Coaching and has a talent for enabling people to make positive changes in their personal and professional lives.

Paul Mckenna